What is Active 20-30 Club Santa Rosa #50?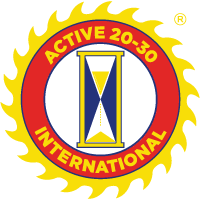 Providing young adults an opportunity for personal growth, friendships, and leadership development while improving the quality of life for the underserved children in our communities
Become A Member
The Active 20-30 of Santa Rosa #50 meets every Tuesday at lunch. If you are a male between the ages of 20 and 39, live or work in the Santa Rosa area and are interested in joining our club, contact us to be paired with a sponsor and see if it's right for you.